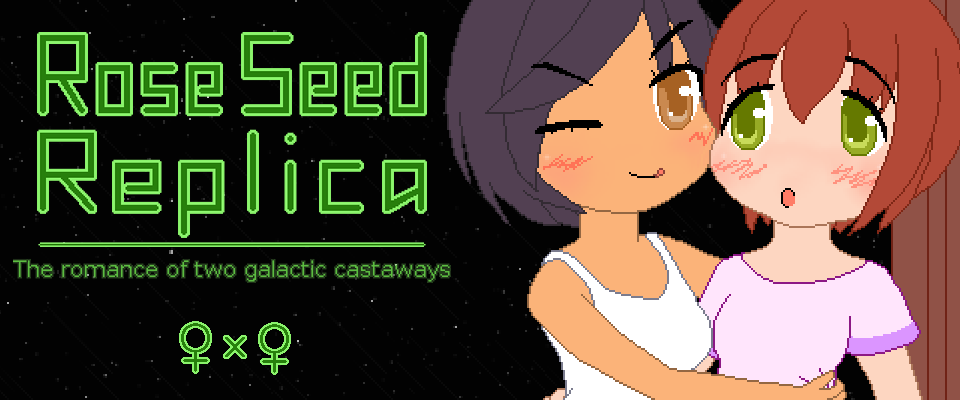 Rose Seed Replica
Rose Seed Replica is released!
---
Rose Seed Replica is a feel-good, positive, inclusive lesbian love story about a scientist and a mysterious woman who get cast to the other end of the galaxy by an alien contraption. In terms of genre, it's a pixel art point&click adventure game with strong emphasis on romance, dialogue and interacting with the NPCs.
170,000 words of dialogue, 100+ player choices, obnoxiously complex branching with several multiple chapters long branches, positive and inclusive with optional asexual representation, hundreds of frames of character animation and more! A lesbian romance made by a lesbian!